MANDALA GARDENS
Mandala
Gardens
are Environmental Healing Arts events, and site specific installations. They combine elements of ritual, guided meditation, mandala making, gardening and other art forms including ephemeral art. (i.e. making mandalas out of found objects and then returning them to their natural location). Mandala gardens are envisioned and created collaboratively for personal renewal and community building, and global healing.
They can be for specific functions such as;
· Facilitating Rites of Passage (Coming of age, Marriage, birth, death)
· Blessing a new home or relationship.
· Honoring the memory of a loved one.
· Inspiring direct environmental action.
· Pre or Post Surgery Mandala Healing Circles
The possibilities are endless. Here are some recent projects:

PLANT YOUR HEART IN THE VALLEY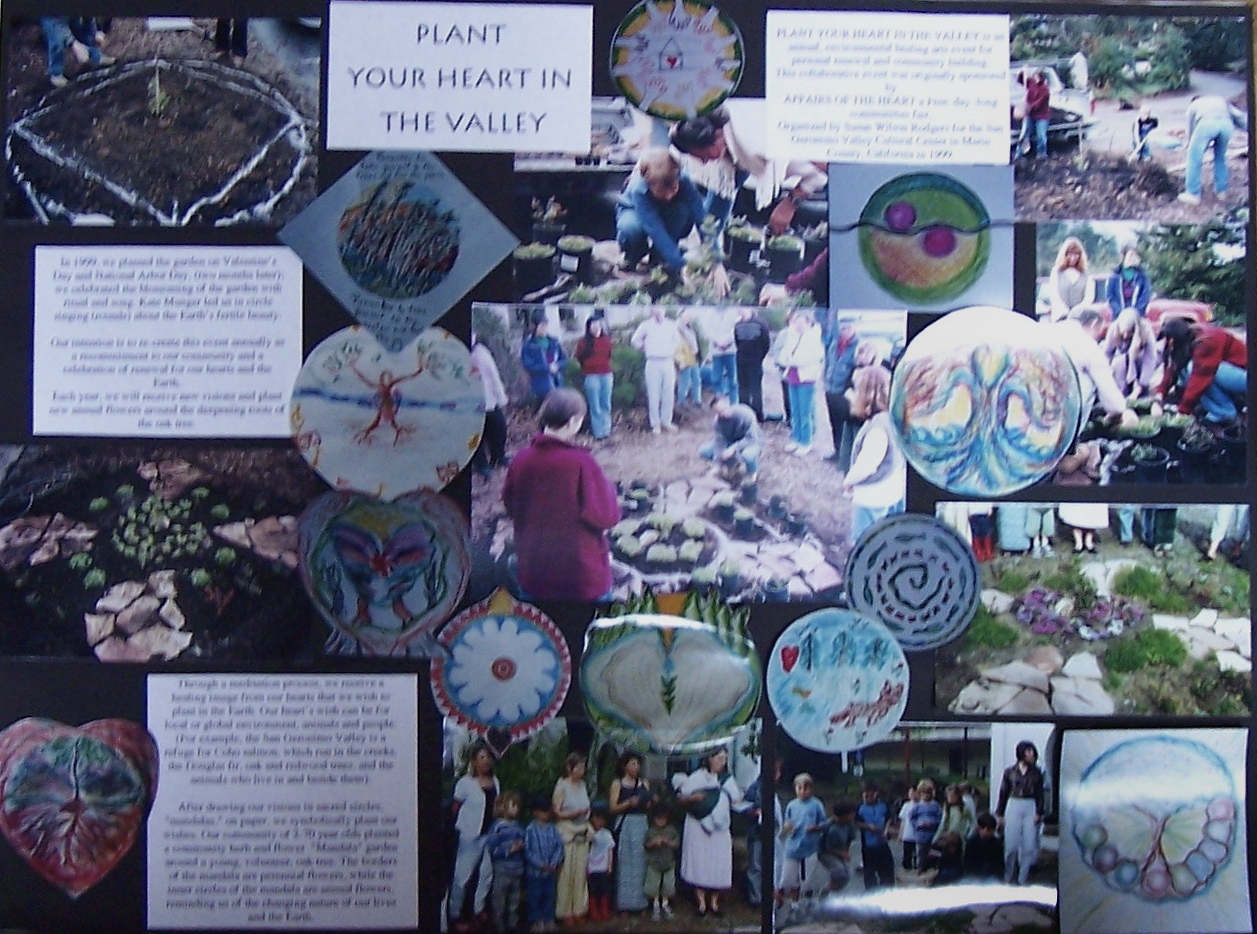 Plant your heart in the valley is an annual, environmental healing arts event for personal renewal and community building. This collaborative event was originally sponsored by AFFAIRS OF THE HEART a free, day-long communities fair, organized by Susan Wilson Rodgers for the San Geronimo Valley Cultural Center in Marin County, California in 1999.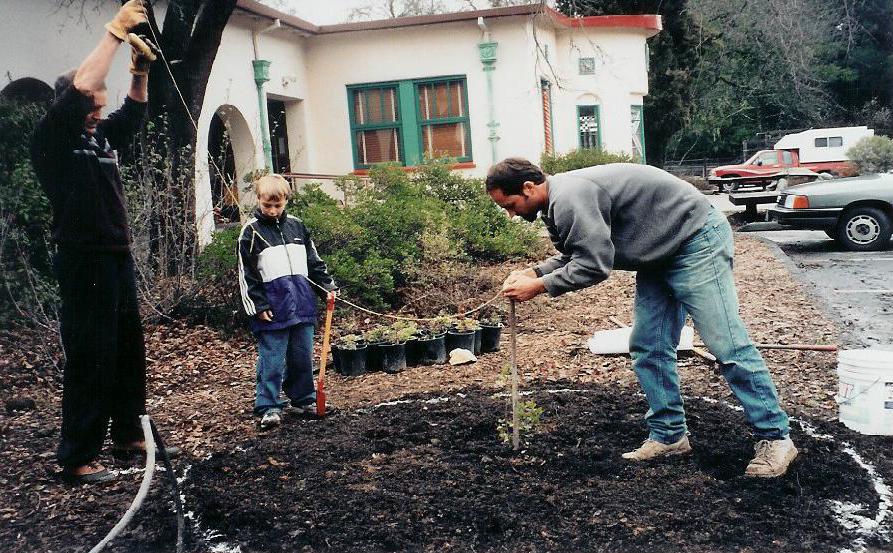 Through a meditation process, we receive a healing image from our hearts that we wish to plant in the Earth. Our heart's wish can be for the local or global environment, animals and people. (For example, the San Geronimo Valley is a refuge for Coho salmon, which run in the creeks, the Douglas fir, oak and redwood trees, and the animals who live in and beside them).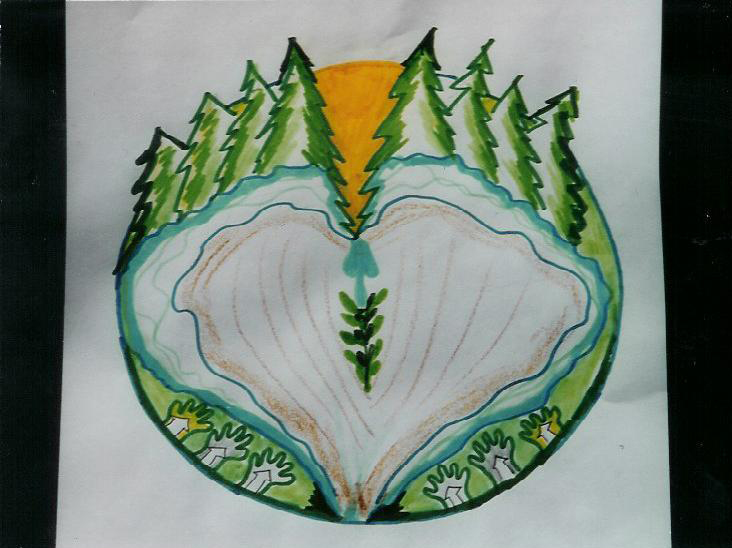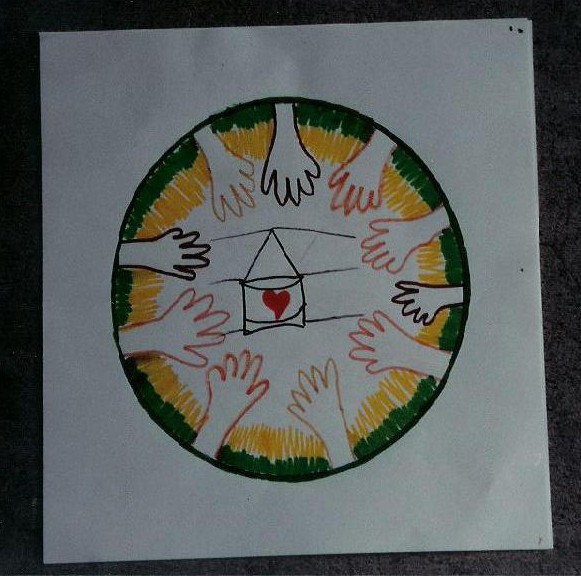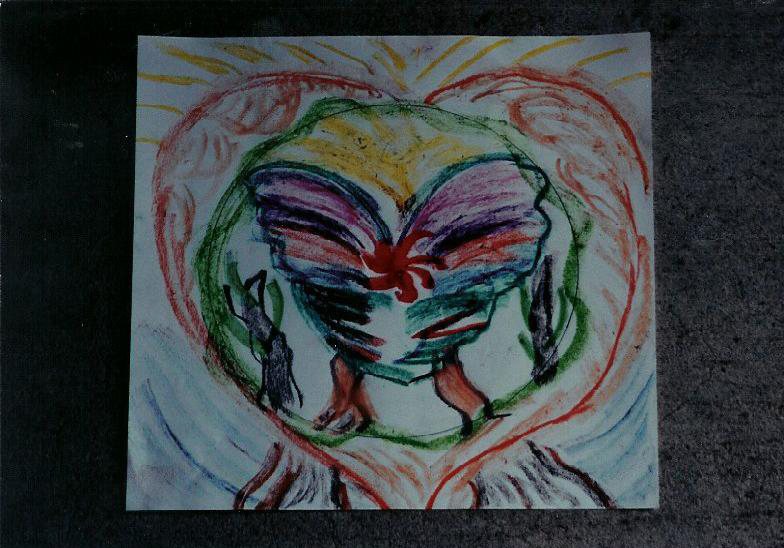 After drawing our visions in sacred circles, "mandalas," on paper, we symbolically plant our wishes. Our community of 2-70 year olds planted a community herb and flower "Mandala Garden" around a young, volunteer oak tree. The borders of the mandala are perennial flowers, while the inner circles of the mandala are annual flowers, reminding us of the changing nature of our lives and the Earth. In 1999, we planted the garden on Valentine's Day and National Arbor Day, (two months later); we celebrated the blossoming of the garden with ritual and song. Kate Munger led us in circle singing (rounds) about the Earth's fertile beauty.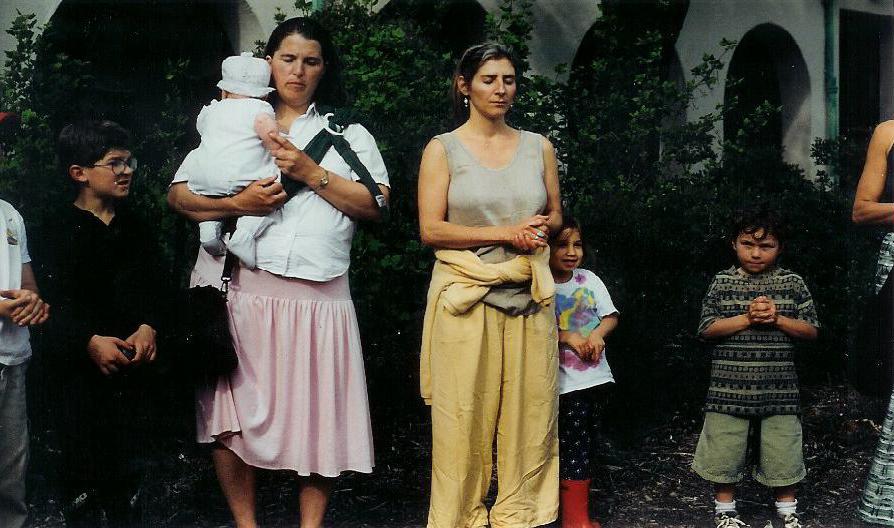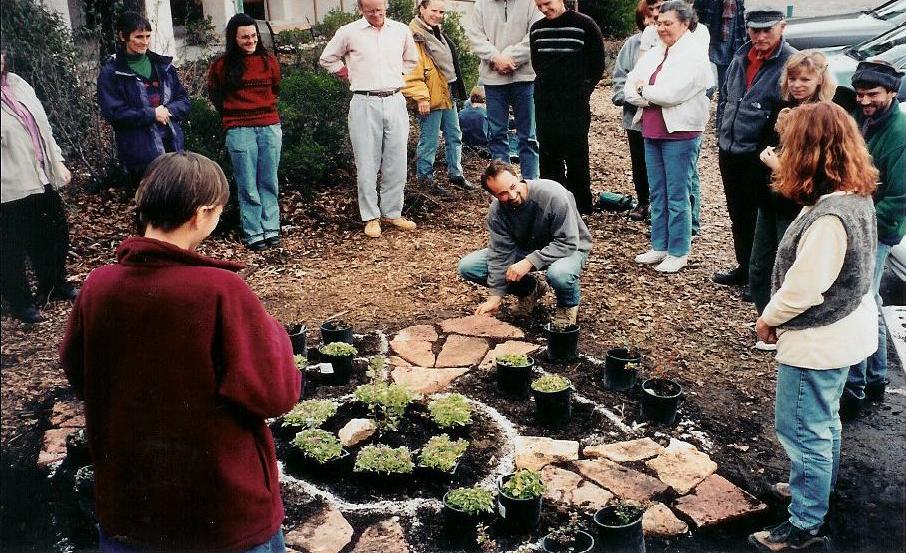 In Fall 2000, I was an artist in residence, in K-5th grade in the Montessori program. Over the six-week period, the children created beautiful mandalas for the Earth and planted bulbs.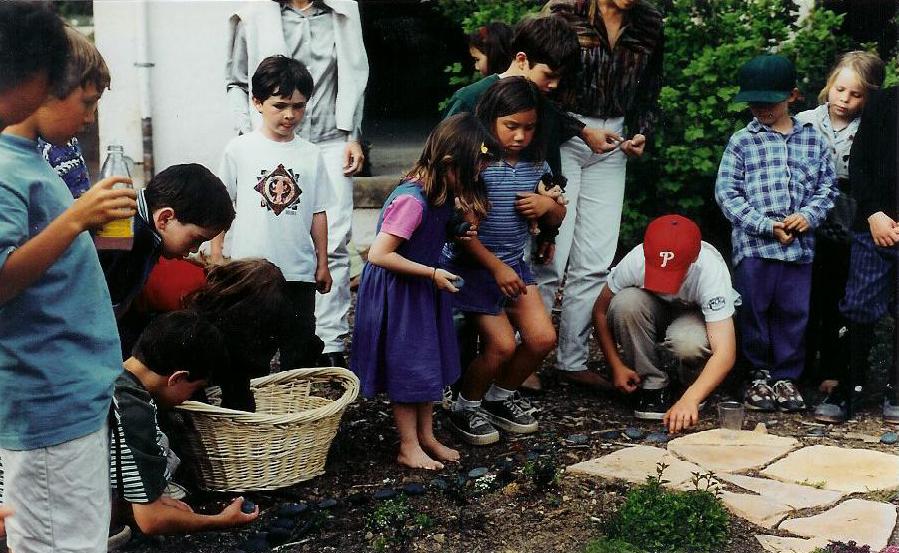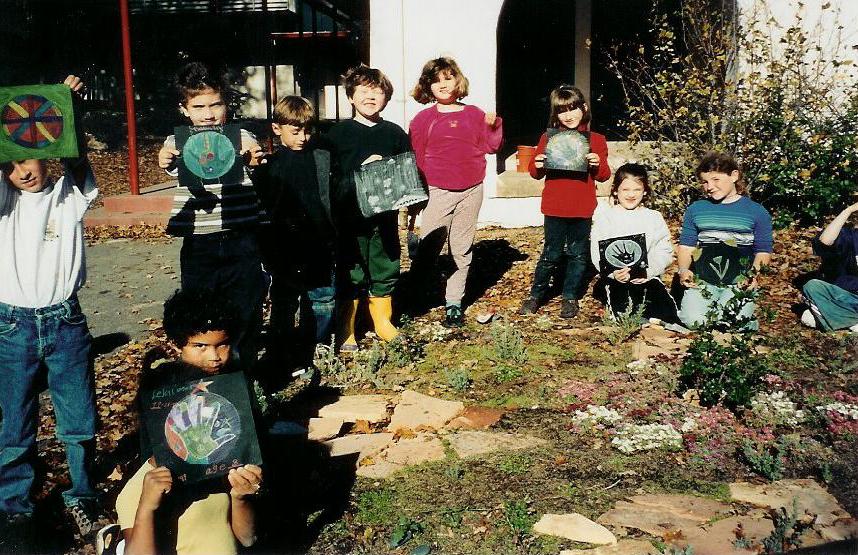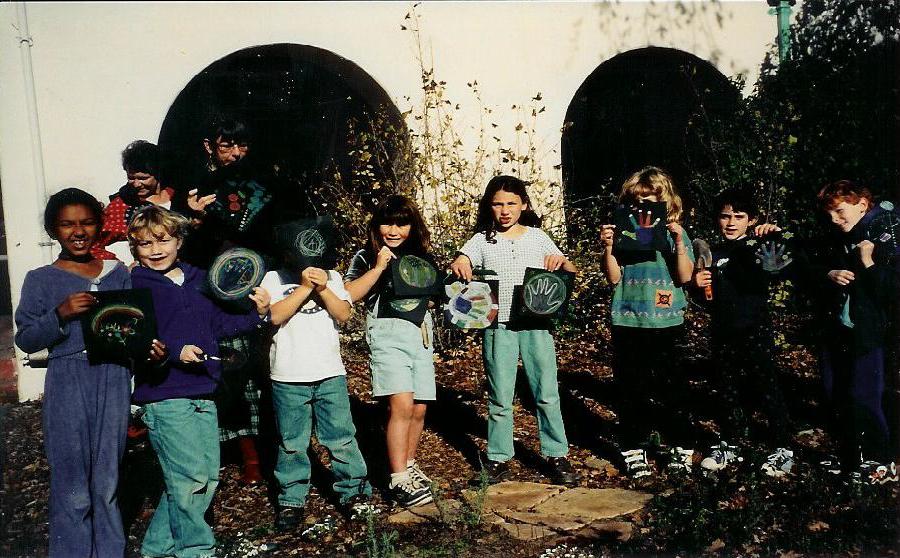 Our intention is to re-create this event annually as a recommitment to our community and a celebration of renewal for our hearts and the Earth.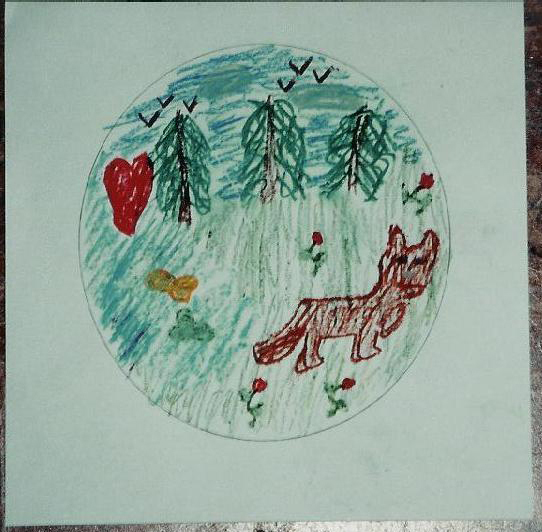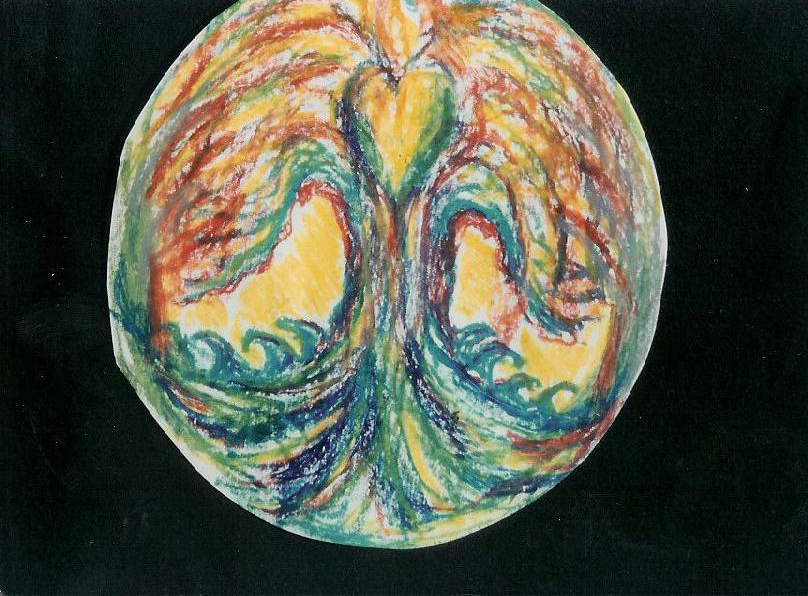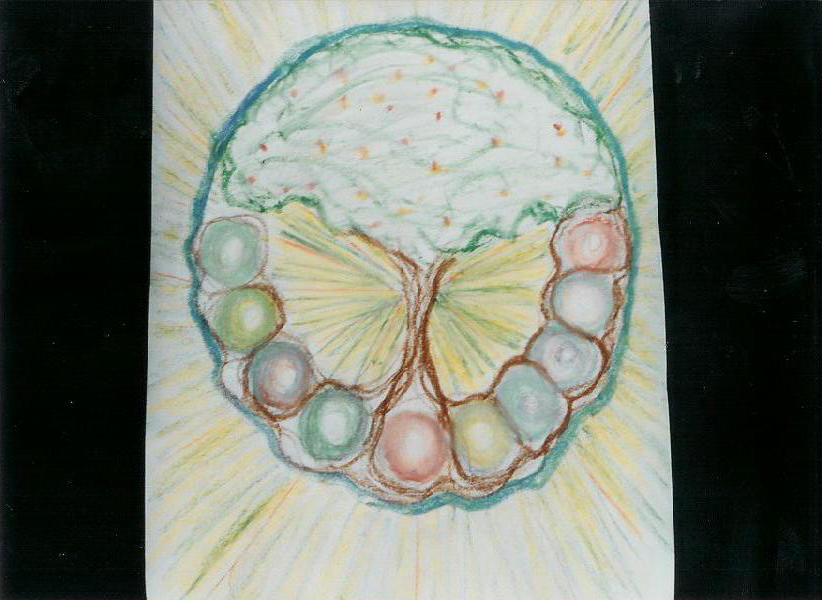 Each year, we will receive new visions and plant new annual flowers around the deepening roots of the oak tree.